Acrylic on Panel, Ready To Hang, 38 X 51 with Gold Frame.
The royal essence of the mother bear that lived in my backyard in Asheville with the rest of her family inspired me to create this elaborate painting that is 3ft x 4ft acrylic on panel.
The relationship I developed with the mother, father, and 3 cubs made painting bears as a subject matter was much more personal as they lived near and with me. They were coming into my carport day and night very relaxed as they were looking for food at my trash receptacles. One early evening a cub was sitting under my bedroom window and we were practically nose to nose with a window screen as our only barrier. An endearing moment, but this was too close for safety, so I researched that to solve the problem it was best to leave a "buffet" of compost food scraps somewhere on the property as far away from the house as possible.
This family lived in the back of my house deep into the woods but used my driveway, carport, and narrow corridor around the back of my house to get to their lair. The suggestion was that if I were to commence feeding them to make it a regular practice or they would come back to the house. I enjoyed supporting them and solving a problem. This worked out perfectly and I have been able to view them and talk to them through the windows of my home without danger. The Queen Mother has had 3 litters of cubs since I have lived in the house.
The robes and headdress I adorned her with all have symbolic meaning. This was a wonderful project to accomplish. It's been an extension of what I had intended and the detail and efforts of research and execution of this new work is launching new visions of other animals that live in the area. "The Queen Mother" makes the viewer of the painting see the importance and the divinity of our animal kingdom.
Click Here To Read A Special Article Written About The Queen Mother
Please note that Product images are Digitally Generated Mock-Ups, and may not be to scale, and may not completely represent the final product in an accurate way. If you have any questions regarding sizing please reach out and I am happy to provide whatever you need.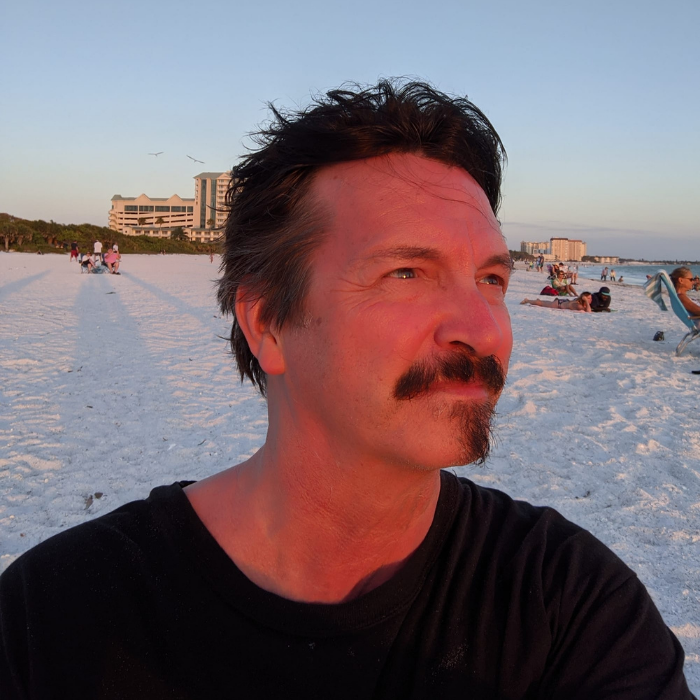 Meet Bill Bowers
Contemporary Artist
Bill Bowers is one of the most versatile contemporary artists alive today. His career as a professional artist spans 30 plus years and has produced many styles of paintings and installation artwork for both commercial and residential projects. Bill is known for his versatility and his ability to fuse styles of art together as never before.