This light bearing Spirit that comes. Having all the sun's power, Dainichi-embodies pure goodness, Her name meaning 'great illuminator.' With this in mind, call upon this Goddess at midyear to assist your quest for enlightenment and keep the road ahead filled with radiance and Wisdom.
Japanese Spirits can be both male and female at will. Her androgyny fosters an otherworldly flair.  The antique wooden frame perfectly enhances the fusion of folklore, fantasy and a sense of sci-fi grace.
Make a statement in any room with this framed poster printed on high-quality paper, with a partly glossy, partly matte finish.
• 10 mil (0.25 mm) thick paper
• Paper weight: 7.67 oz/y² (260 g/m²)
• Alder, semi-hardwood frame
• .75" (1.9 cm) thick frame
• Acrylite front protector
• Hanging hardware included
• Blank product components in the US sourced from Japan and the US
• Blank product components in the EU sourced from Japan and Latvia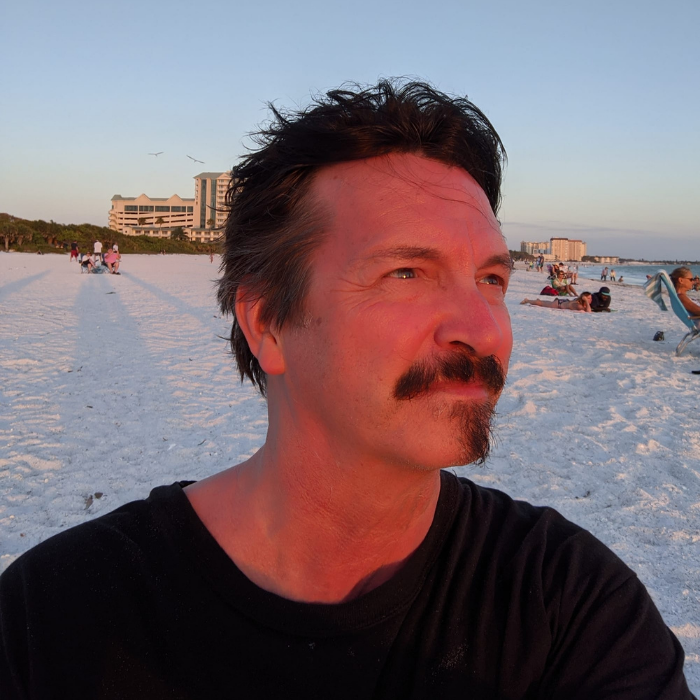 Meet Bill Bowers
Contemporary Artist
Bill Bowers is one of the most versatile contemporary artists alive today. His career as a professional artist spans 30 plus years and has produced many styles of paintings and installation artwork for both commercial and residential projects. Bill is known for his versatility and his ability to fuse styles of art together as never before.