The Spirit Of The Falls – 4
43 X 29 Hand-Painted Reproduction On Panel
This surreal work in a North Carolina setting invokes feelings of "The Birth of Venus".
The Lady of Fatima and "A Mid-Summers Night Dream".
We the viewers are standing at the bottom of the falls just in time to see the appearance. A feminine water spirit emerges out of the energy of the falling water. The female bear instinctively comes out of the cave to witness the Spirit of the falls.  At the same time, the Bluegill fish are summoned to greet her from beneath the creek to welcome the visitation. Bluegill can be found in all 17 major river basins of North Carolina,although they are absent from cold mountain streams, they have safely traveled in orbs to this site to witness the arrival of the woman of the falls.
Above the falls has a transport vessel containing a hummingbird assigned by Infinite Nature to be there to witness the water Spirits appearance. The hummingbird is tireless in its pursuit of finding joy. They appear in our lives to remind us of staying on track for what we want while enjoying the process.
Looking at the spirit woman of the falls. We, the human viewer, feel a sense of awe.  She has her eyes closed in meditation and her transparent wings are untouched by the speed of the falling water. Why is she here? What is her purpose?
We the viewers decide and that answer is unique for all of us.."
Custom Sizing Available. Please Contact Us For More Information.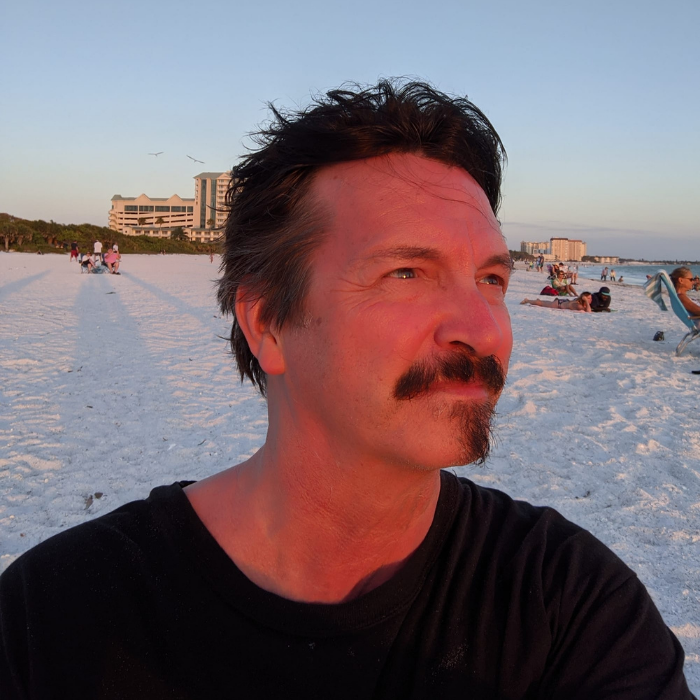 Meet Bill Bowers
Contemporary Artist
Bill Bowers is one of the most versatile contemporary artists alive today. His career as a professional artist spans 30 plus years and has produced many styles of paintings and installation artwork for both commercial and residential projects. Bill is known for his versatility and his ability to fuse styles of art together as never before.