Momentum is an example of the sum of movement and change. The center painting can be turned in all four directions on the main canvas which is also able to be hung in two directions with the green field hung on top or on the bottom.
The viewer enjoys the streams of color that travel across the surfaces depending on how the painting is displayed.
This painting was created listening to the music of Osamu Kitajima.
Original Acrylic on Canvas.
30 x 36
Artist: Bill Bowers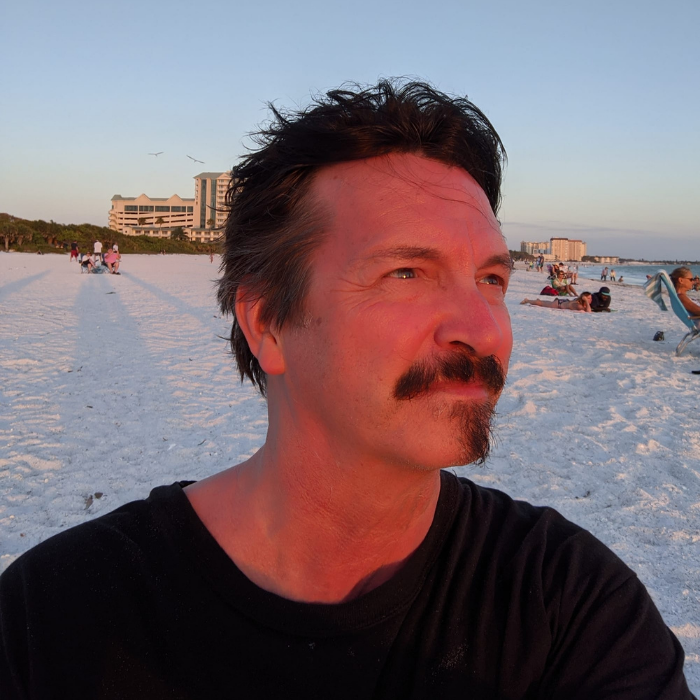 Meet Bill Bowers
Contemporary Artist
Bill Bowers is one of the most versatile contemporary artists alive today. His career as a professional artist spans 30 plus years and has produced many styles of paintings and installation artwork for both commercial and residential projects. Bill is known for his versatility and his ability to fuse styles of art together as never before.