Acrylic on Panel, Ready To Hang, 34 x 34 Framed.
This is another view of the original painting The Bears of Asheville in 2020.In this scene which I just finished in 2022, The Queen Mother and one of her cubs have grown in stature and strength. The city of Asheville shines as always with its unique architectural blends of the past century and before.
The sunset sky is pictured as early Autumn. Shadows of blue and prism violet cover over the buildings and streets. The orb dogwood flower moon floats closer to earth as it illuminates a cluster of Ancestors, looking down on the present tribe of black bears. This painting Ancestors invokes the feeling of how all life recycles, rebirths and annually returns back into that space of now.
Billiam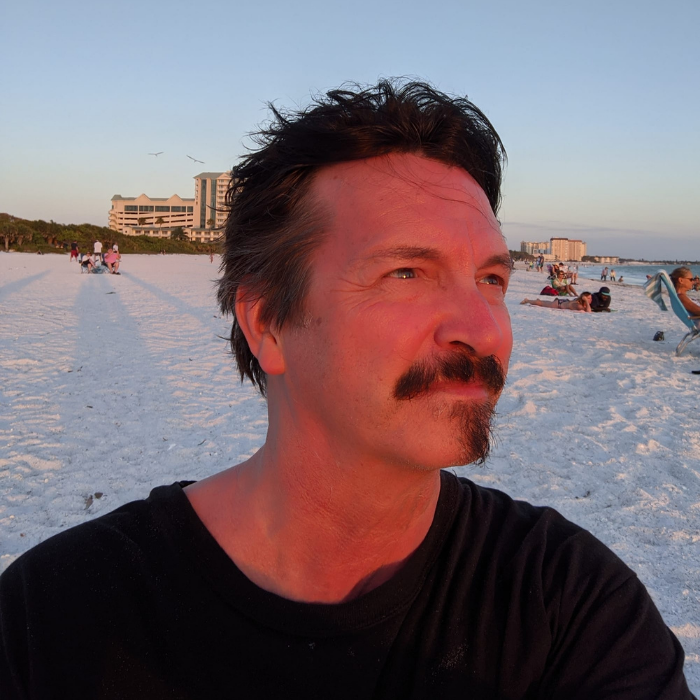 Meet Bill Bowers
Contemporary Artist
Bill Bowers is one of the most versatile contemporary artists alive today. His career as a professional artist spans 30 plus years and has produced many styles of paintings and installation artwork for both commercial and residential projects. Bill is known for his versatility and his ability to fuse styles of art together as never before.