Waterbed – Resting With The Green Man – Framed Print
This is the newest work in the surreal waterfall series by Bill Bowers.
Living in Asheville, NC, the Artist has the good fortune of sitting in meditation around many waterfalls in the Blue Ridge Mountains. The Artist "sees" many visions in his mind's eye.
The Green Man is a fabled tradition dating back to Celtic times representing the rebirth of nature. The transparent orbs of light, etc. become visible to the human eye. Often when people take pictures of videos on their phones these orbs are documented where the naked eye can not see them because of their speed.
The waterbed calls the viewer to rest and allow the mytsic nature of waterfalls and earth elements to dominate our senses to a calmer heart and mind where political strife and turmoil of the city does not exist. There are 5 appearances of The Green Man in the painting. Can you find all 5 of them?
Make a statement in any room with this framed poster, printed on thick, durable, matte paper. The matte black frame that's made from wood from renewable forests adds an extra touch of class.
• Alder, semi-hardwood .75″ (1.9 cm) thick frame from renewable forests
• Paper thickness: 10.3 mil (0.26 mm)
• Paper weight: 5.57 oz/y² (189 g/m²)
• Lightweight
• Acrylite front protector
• Hanging hardware included
• Blank product components in the US sourced from Japan and the US
• Blank product components in the EU sourced from Japan and Latvia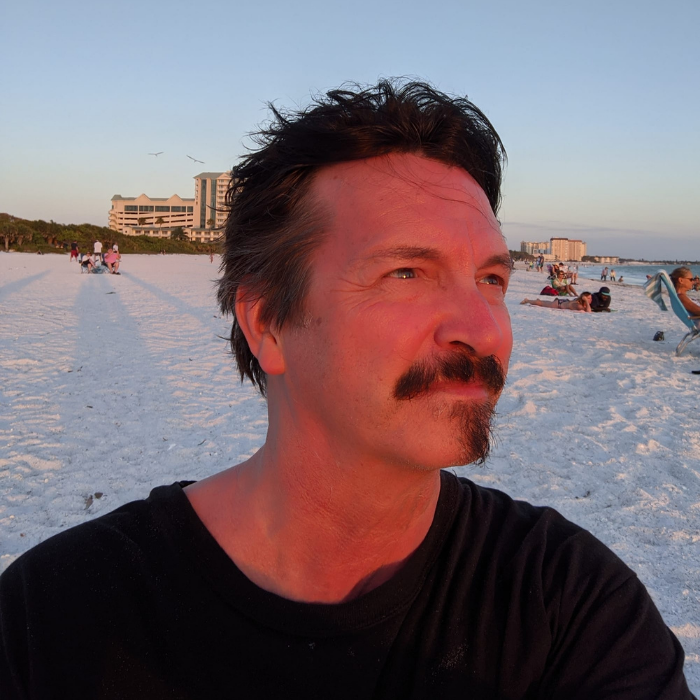 Meet Bill Bowers
Contemporary Artist
Bill Bowers is one of the most versatile contemporary artists alive today. His career as a professional artist spans 30 plus years and has produced many styles of paintings and installation artwork for both commercial and residential projects. Bill is known for his versatility and his ability to fuse styles of art together as never before.