This small Zen abstract is acrylic on raw plywood. I used gold leaf powder and mica- quartz acrylic paints to rub into the raw plywood creating an opalized suggestion of land and skyscape. This quiet painting with the contrasting traditional old frame can be hung in any direction.
25 x 28
Acrylic & Gold Leaf Powder on Plywood
Artist: Bill Bowers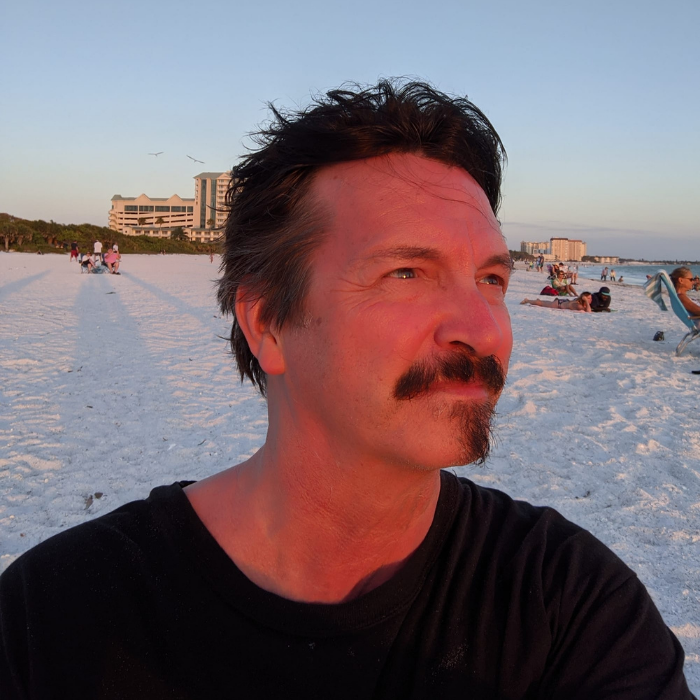 Meet Bill Bowers
Contemporary Artist
Bill Bowers is one of the most versatile contemporary artists alive today. His career as a professional artist spans 30 plus years and has produced many styles of paintings and installation artwork for both commercial and residential projects. Bill is known for his versatility and his ability to fuse styles of art together as never before.