Click here to inquire about a custom-sized original or affordable prints!
Acrylic on Canvas, Ready To Hang, 36 X 48.
This enigmatic painting has quite the story attached to its creation.
Named after Claude Debussey's music composition " Prelude To Afternoon Of  A Faun", The music was also used as a soundtrack for the 1948 movie "Portrait Of Jenny " which is about an artist in the depression
who meets a young girl who is a ghost . He paints her protrait at the age of here drowning off Cape Cod ten years earlier.
I became an artist on Cape Cod and the age of Jenny is the age that my mother passed away at 23 years old. Jenny looks like my Mother Terry who  passed in 1958.  Listening to the music and watching the movie gives this painting a transcendant subtlety that I could have never planned. Prelude hangs in two directions and the music Debussy composed gives the viewer a deep sense of the forrest with no human present, Prelude is earthly, eternal and spiritual in essence.
Please note that Product images are Digitally Generated Mock-Ups, and may not be to scale, and may not completely represent the final product in an accurate way. If you have any questions regarding sizing please reach out and I am happy to provide whatever you need.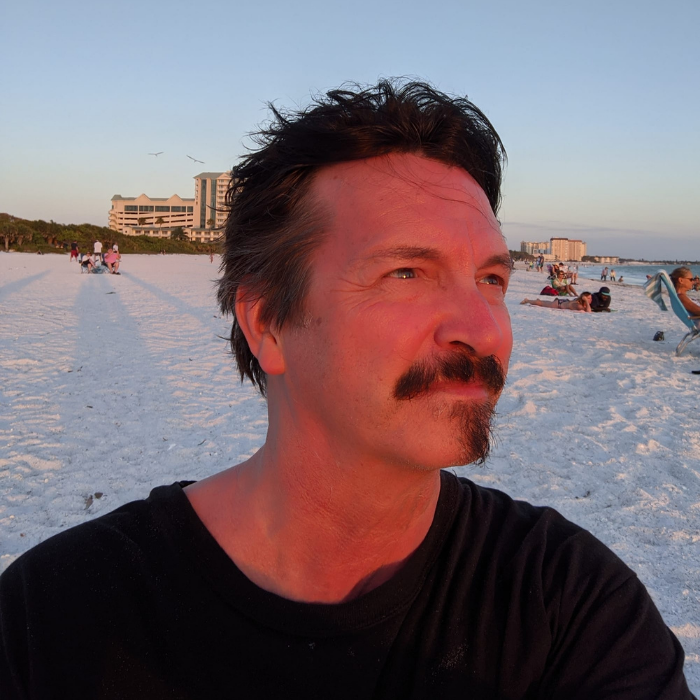 Meet Bill Bowers
Contemporary Artist
Bill Bowers is one of the most versatile contemporary artists alive today. His career as a professional artist spans 30 plus years and has produced many styles of paintings and installation artwork for both commercial and residential projects. Bill is known for his versatility and his ability to fuse styles of art together as never before.