In July of 2019, after not being able to paint for 8 months while searching for new studio space in North Carolina, "Breakthrough" was the first painting I did here at Blue Dharma in Asheville NC. my second location.
It was the first of a series of abstract Harmonic Series where I began with no mind, no agenda, not even the colors I would choose. The brush strokes are pure spontaneous movements. I finger painted the three blue spheres and the three metallic gold squares on the opposite ends. This painting feels kinetic and moving. To my added surprise "Breakthrough" hangs well in two directions. Look at the change in feeling with the blue spheres at the top then reverse the gold squares in reverse.
Breakthrough is both abstract and symbolic, warm and cool. It also feels contemporary as well as Asian.
Original Acrylic on Clay Board.
24 x 36.
Artist: Bill Bowers.
This Painting Hangs Well In Two Directions.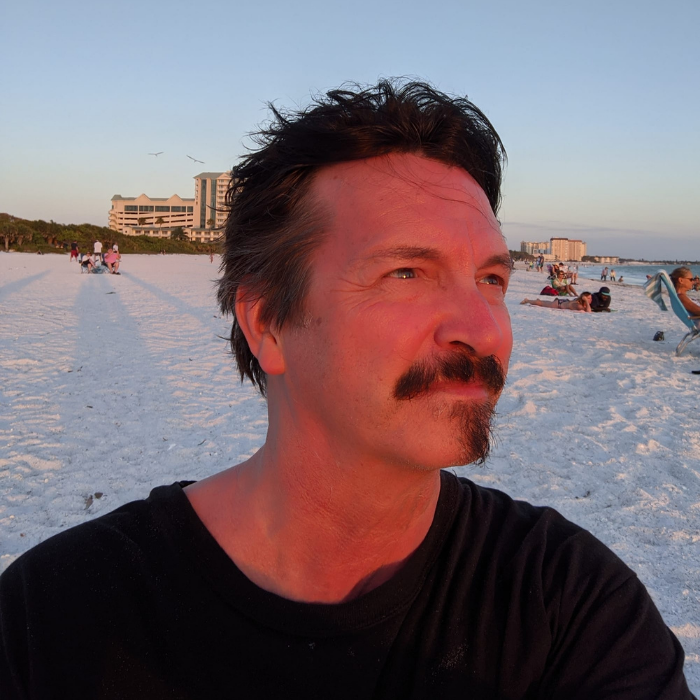 Meet Bill Bowers
Contemporary Artist
Bill Bowers is one of the most versatile contemporary artists alive today. His career as a professional artist spans 30 plus years and has produced many styles of paintings and installation artwork for both commercial and residential projects. Bill is known for his versatility and his ability to fuse styles of art together as never before.